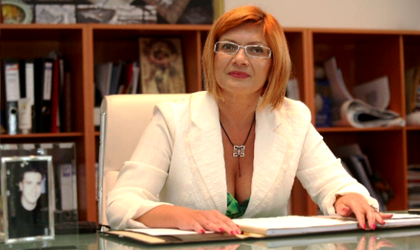 Prosecutors at the Bucharest Court have asked judges to place businesswoman Carmen Adamescu on house arrest, according to stiripesurse.ro. Judicial sources said that Adamescu has refused to sign any written statements.
Carmen Adamescu (Palade) was detained yesterday after several hours of hearings related to a fraud and tax evasion case.
One of the plaintiffs of the illegal activities and falsified contracts conducted by the companies owned by Carmen Adamescu was her own stepson, Alexander, according to Mediafax sources. Later, Unirea Shopping Center also submitted a report for the same crimes, and the two reports were united under a single criminal case.
Police conducted seven searches in Bucharest in the embezzelment and tax fraud case with damages totalling RON 43 million, involving companies controlled by Adamescu.