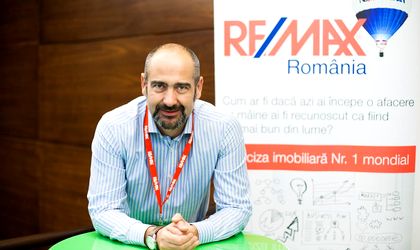 According to a study by Re/Max Romania, sale and rent costs will continue to go up this year. Specifically, by the end of the year, sale costs of properties and apartments in Romania in urban areas will go up by 8-10 percent year-on-year.
If in 2016, in Romania, the average sale cost of an apartment in an urban area was of EUR 1,150 per sqm, in 2017, the cost will go up by 8-10 percent. Moreover, costs of rentals in urban areas will experience a similar trend. While last year the average rental cost stood at EUR 550 per sqm, the study estimates that the cost will grow by around 7-10 percent.
"Government programs and easy conditions attract primarily first time buyers. Thus, the increase of demand triggered an increase in the value of offers. If in 2015, the average price for renting an apartment in the urban area stood at EUR 440, a year later the price per square meter for a similar building increased by a little over EUR 5. For the upcoming period, we are anticipating an accelerated growth pace, in line with European trends both in urban areas, as well as in the suburbs and smaller cities," Re/Max President Razvan Cuc said.
According to the study, location is the most important when setting the price of a property, followed by the quality of the finishings, the age of the building, the infrastructure, utilities and the facilities, the legal status as well as the neighbourhood and the neighbours.
According to the Re/Max survey, prospective buyers begin their search in the online environment. Search engines recorded a 3.5 percent increase year-on-year for searches containing the keyword "home", followed by "apartment" and "field." The search for the latter keyords remained stable in the past 5 years.
Romania is experiencing a similar trend to that recorded in other European countries, such as the Netherlands and Spain. In Portugal, Greece and Scotland, the real estate markets are more stable, and the number of deals is expected to increase significantly.
In Romania, the most valuable deal made by Re/Max on the residential segment stood at EUR 780,000, paid for a villa in Cluj Napoca.