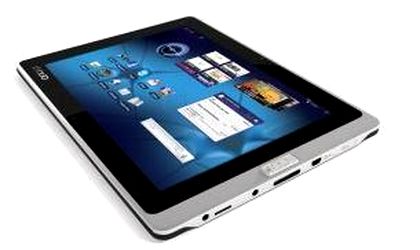 Romanian company Televoice will launch a tablet under the Evolio brand that it deems will be a serious competitor for the Apple iPad.
 The Evolio Neura tablet runs on the Android 2.2 operating system and will be available in retail stores starting with July 25 at a recommended sale price of RON 1,499 for the wi-fi version and RON 1,899 for the 3G version.
 "Our tablet is an iPad killer since it offers more at a similar size and for a fair price. This proves that Romanians too can launch onto the market a high technology product with exceptional performances," according to Liviu Nistoran, CEO of Evolio.
 Among the advantages that Evolio Neura has on iPad is the fact that the tablet can visualize any website based on the flash platform, its internal memory can be expanded, it can read any MicroSD card, it can access any USB device, can see films in Full HD 1080p (Ipad2 can only support maximum 720p) and it provides a much higher number of free applications.
 Evolio Neura has the Nvidia Tegra 2, 1 Ghz Dual Core, the most rapid processor available for tablets.
The tablet has a size of 25x19x1,4 centimeters and a weight of 780 grams (the 3G version) and 760 grams (the Wi-Fi version).
 Televoice posted EUR 3.5 million revenues in 2010. Nistoran estimated that Televoice will reach revenues of EUR 6.3 million this year.
Otilia Haraga