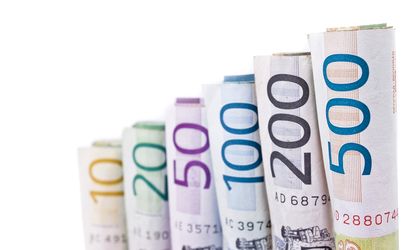 According to the data of the Ministry of European Funds (MFE), 46 projects valued at EUR 104 million were contracted for the interaction between educational system and the R&D institutions with the business environment through the Operational Competitiveness Program 2014-2020.
Aiming to encourage the intaraction between these parties, there a series of partnerships will be rolled out.
One of the projects is of the National Institute of Research and Development for the Materials Physics, which has European funds allocated, in value of RON 11.3 million, national contributions of RON 2.19 million, while RON 2.4 million come from the beneficiary.
The Operational Competitiveness Program has EUR 1.58 billion allocated, out of which EUR 1.32 billion non-paid back financing from the European Fund of Regional Development on two prioritary Axes.
Also, 220 projects are in the evaluation and selection process within the Axes 2- Information and Communications Technology (TIC), aiming to contribute to the value added growth generated by TIC sector and the innovation through clusters development.
Georgiana Bendre