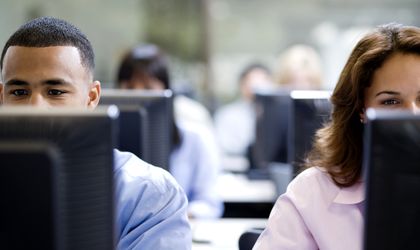 Employees whose activity includes creating computer programs (CAEN codes 5821, 5829, 6201, 6202, 6209), will be exempt from paying income tax and tax on equivalent revenues, following the amendment of the order issued on 31 March 2015. The measure was announced by the Ministry of Communication and the Informational Society (MCSI) and will enter force as soon as it is published in the Official Gazette of Romania.
Furthermore, the provision that restricted the order's provisions to those companies that recorded in the previous year an annual income of at least the equivalent of USD 10,000 for each employee receiving the tax facility, is eliminated.
In addition, the applicability of the order was also extended to companies that are set up during the fiscal year, for the year it was created and for the next fiscal year, as well as for the companies that were subject to a reorganisation, for the year when the reorganisation operation was conducted.
Thanks to a new provision, employers can now preserve the supporting documents in an electronic format, provided that they are signed with electronic signature based on a qualified certificate, provided by an accredited service provider.
The tax exemption on income and equivalent revenues are applicable monthly, only for incomes and equivalent revenues obtained from creating computer programs, based on an individual work contract, regardless of when the person receiving the tax exemption was hired.
Georgeta Gheorghe