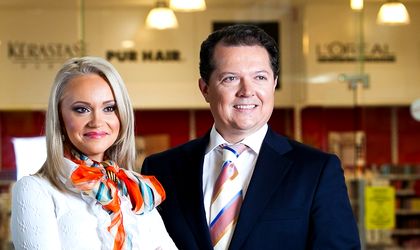 Profihairshop, the retailer specialized in professional hair care products, will expand its network of stores by opening a new unit in Veranda Mall, Obor area, following a EUR 100,000 investment.
The new store spans 45 square meters and will have over 1,500 specialized products from 50 brands.
"We estimate that we will register monthly sales of EUR 600/sqm, which means that we will reach break-even in around 2 years," said Klaus Reisenauer, managing partner of Profihairshop.
This year, the retailer has invested around EUR 200,000 in opening new stores, while the investment in the whole network amounts to EUR 2 million.
In 2016, the company expects a 27 percent increase of its turnover to EUR 5.5 million. Profihairshop registers on average annual sales of EUR 5,000 – EUR 10,000 per sqm from a store located in a commercial center.
According to the estimates of company representatives, the market for professional cosmetic products sold outside the salons amounts to EUR 28 million. Out of this value, the hair care products have a EUR 17 million share.
Profihairshop is part of the real estate development group OASIS retail & development in Sibiu. The retailer has a network 25 stores across Romania.
The new store will be opened on October 27, when Veranda Mall officially opens its gates.
Ovidiu Posirca