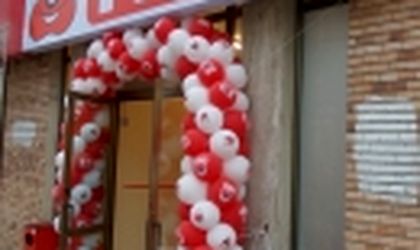 Enterprise Investors, which owns the local discount store chain Profi, has announced that it will close all its outlets on February 13 and that until then, the stores will liquidate their supplies.
According to media reports the company plans to reposition the stores and will reopen them the next day, on February 14, as supermarkets. The company, however, hasn't made any plan public. "So far we have nothing to say other than the fact that we advise our customers to enjoy this opportunity while its lasts," said Pawel Musial, the GM of Profi Rom Food, referring to the promotional sales announced by the company.
Profi is owned by Enterprise Investors, a Polish private equity company that bought the retail network in 2010 from Duna Waiting Participation for EUR 66 million.
Profi had a national network of 108 stores at the end of 2011. The company announced last year that EUR 10 million will be invested in the Profi business with the money going into opening new stores and the acquisition of "smaller supermarket chains in the country".
Simona Bazavan