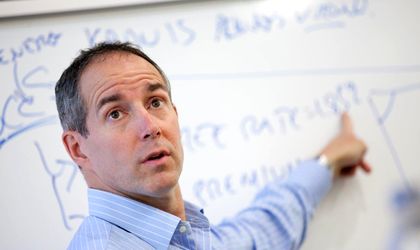 The Advanced Valuation Programme, a group of seminars from INSEAD Business School, will take place between October 11 and 13, at the Athenée Palace Hilton Hotel. The programme will be hosted by Kevin Kaiser, professor of Management Practice at INSEAD, meant for professionals in middle or top management positions, interested in learning how to ensure long-term competitive success.
The Advanced Valuation Programme will discuss topics such as: value creation, blue-line management, valuation concepts and the opportunity cost of capital, historical analysis and forecasting cash flows, capital structures, adjusted present value on emerging markets and corporate mergers and acquisitions.
Organized by the INSEAD Alumni Association Romania, the event targets executives with experience in M&As, corporate finance or general managers, who are interested in contributing with greater efficiency to their company's activities.
Kaiser has 24 years of experience within INSEAD Business School. Currently he conducts and shares research and insight into how managers can better orient themselves and their organizations around value creation for long-term success.
The business course in Bucharest follows international curriculum. Class participants are carefully selected, taking into account educational background, professional training and management experience. The early bird price is EUR 2,000 until September 30 and afterwards, EUR 2,300.
Georgiana Bendre