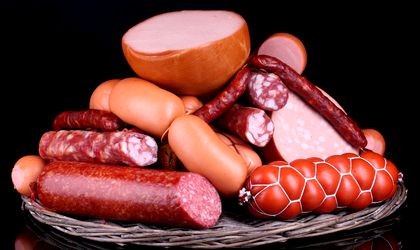 The prices for cold cuts might grow in the next period by 3-5 percent due to raw materials which got more expensive for Romanian producers, said several meats producers according to News.ro.
They say that in 2015 and in the first part of 2016 the prices on the colds cuts market were steady, as 2015 was the year of promotions, price reductions and high sales.
"In the last quarter of 2016 however, due to the raw materials price increase by maximum 5 percent, many producers made already increases in the prices of the cold cuts and will increase by at least 3-5 percent the next period," said a representative of Agricola Bacau.
Also the representatives of Reinert producer say there will be an increase in process, both due to the increase in the raw materials, as well as due to the selling structure. Last year, due to the drop in VAT, the prices on the shelves decreased significantly and remained stable since then.
The local market of cold cuts exceeds EUR 1.2 billion and is dominated by Transavia, Caroli, CrisTim, Elit, Unicarm, Agricola Bacău, Angst, Fox and Aldis.
Georgiana Bendre