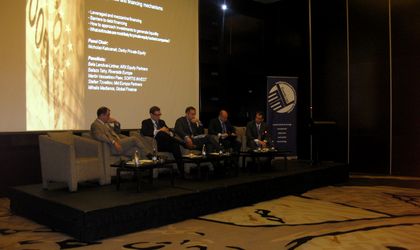 The market size in South Eastern Europe (SEE) remains an issue for private equity investors, and some US and UK investors are switching interest towards other regions, but there are still some growth opportunities in the region, according to specialists gathered last week at the fifth annual SEE Private Equity Forum organized in Bucharest.
The sectors that are likely to outperform the market include food processing, healthcare, services to municipalities and manufacturing, according to Doina Popescu, managing director at PineBridge Investments Romania. She added that the energy sector has attracted a lot of private equity in Turkey, but Romania is also on investors' radar.
PineBridge has USD 67 billion under management worldwide and is majority owned by a subsidiary of Pacific Century Group, an Asia-based private investment group.
Popescu said that almost half of the transactions sealed in CEE since 2011 have been growth capital deals, which offer limited initial exposure and follow-on investment potential as well as more space for value creation.
PineBridge has invested in 22 companies in the SEE/CEE region since 1998 and has an active fund of EUR 522.5 million called New Europe Partners 2 that was launched five years ago for late stage growth capital and opportunistic buyout in the CEE. It has made nine investments so far including the TV operator Digital Cable Systems (DCS) and MKB Nextebank. It has also fully exited a USD 320 million fund called New Europe Partners 1 and fully invested the Global Emerging Markets 2 fund of USD 259 million.
The fund invested in UTI, a Romanian provider of technology services, in 2006. The company has made three acquisitions in Romania since then and is in negotiations with six targets in CEE.
"Right now the company has three major projects in traffic management systems in cities in Poland. We have five additional targets in Poland and in the region," said Popescu.
In terms of exit strategies, the managing director said there were fewer exits through strategic buyers and more replacement of capital. She added that listing in Warsaw was an interesting option for companies in the SEE region, adding that 19 initial public offerings had been carried out here in 2010 and 2011. The liquidity generated here exceeds that of the Vienna Stock Exchange.
Ovidiu Posirca