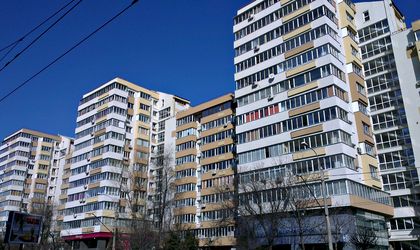 Only 25 percent of the guarantees ceiling of RON 1.9 billion of Prima Casa program remain available, according to data of  the National Small and Medium Enterprises Guarantee Fund (FNGCIMM).
"The First Home Program can be considered one of the most successful government programs, with over 245,000 Romanians and their families choosing to move into a new home thanks to the guarantee facilities offered. The program's popularity is also confirmed in 2018, the tenth year of implementation, when the allocated ceiling of RON 1.92 billion has been used up to this date to almost 75 percent, given in the first 8 months of the current year about 16,600 guarantees and promises of guarantee have been secured," said Alexandru Petrescu, the general manager of FNGCIMM.
According to Petrescu, the program maintains its social purpose, directly contributing to the quality of life of young people, as confirmed by the presence in the Fund's portfolio of more than 70 percent of beneficiaries up to 35 years of age, generating related growth effects in the construction and industrial sectors furniture and residential furniture production.
The Prima Casa program started in June 2009, when the housing market collapsed in the crisis and managed to partially protect the sales on the residential market.