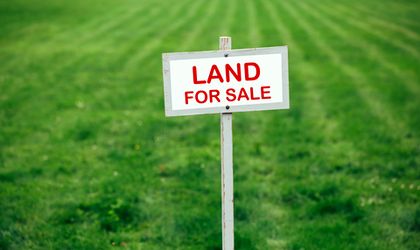 In the early 2000s, Romanian land prices – specifically Bucharest's land prices – started to increase rapidly and reached a value more than tenfold larger in the years leading to the financial crisis. For instance, if back in 2003-2004 prices in the Herastrau-Aviatiei area in Bucharest were around EUR 200/sqm to EUR 400/sqm, four years later, in the first part of 2008, an investor paid around EUR 4,500/sqm in the same area. Now, after ten years, caution is the word and prices are lower than in 2008.
It seems impossible now to see another all-time record such as paying EUR 7,000/sqm for a small plot in the Aviatorilor area, something that would have happened in 2008.
"As the global financial system was haemorrhaging, domestic banks stopped handing out funding in the second part of 2008 and activity froze. It would take five or six years until 2014-2015 for the market to start thawing and ironically, many of today's sellers are the buyers from back then, many having suffered great financial grievances, " Silviu Pop, Head of Research Colliers International Romania.
It is likely that 2007 will continue to remain the historic peak in terms of market activity for a long time. Bucharest alone saw land deals of over EUR 850 million in 2007  and probably well over EUR 1 billion for the whole country, compared to around EUR 230 million in Bucharest and EUR 350 million for the whole country last year.
Land prices differences 2008 vs. 2018
According to a study by Colliers International, there is a huge difference between prices recorded in 2008 compared with those listed in 2018.
The most important drop in prices appeared in the Orhideea area, where land was sold at EUR 2,700/sqm, while today prices have decreased to EUR 700/sqm to EUR 1,000/sqm and Pipera-OMV area, where the price of land was EUR 900/sqm to EUR 1,200/sqm, and now is between EUR 300/sqm and EUR 500/sqm.
In certain areas, prices likely remain below half of their 2007-2008 levels, while buyers seem much more cautious. For instance, when a plot was selling at an auction, it wasn't at all uncommon for the starting price to double; nowadays, despite the strong competition, sellers can get some 10-20 percent more. Good, but not at all comparable with the past high spirits.