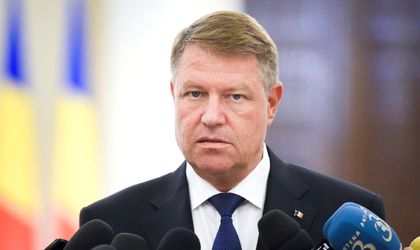 President Klaus Iohannis is in Ruse, Bulgaria on Friday to meet with the presidents of Bulgaria and Austria. The three countries will all hold the presidency of the EU Council, starting with Austria this semester and then Bulgaria and Romania in the following two.  
Discussions will focus on the current European agenda and the facilitation of a good coordination and cooperation during the three presidencies.
According to the Romanian Presidential Administration, "President Klaus Iohannis will express Romania's interest of collaborating with Bulgaria and Austria to achieve the common objective of advancing the European agenda in the interest of citizens. The President will also highlight that throughout its EU Council Presidency, Romania will aim to promote a pragmatic approach along with feasible objectives, so that European citizens can benefit from the added value of the European projects and its concrete results."
The three presidents will also attend a conference named "The Sustainable development of the Danube Region and the interconnection between regions" at the Angel Kanchev University in Ruse.
Iohannis will also meet separately with his Bulgarian and Austrian homologues, to discuss the bilateral, European and regional agendas.