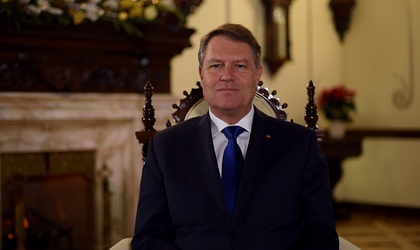 President Klaus Iohannis rejected on Tuesday the proposal of the Social Democratic Party (PSD) and Alliance of Liberals and Democrats (ALDE) coalition for the position of PM, Sevil Shhaideh. The president did not provide any reason for the move and asked the coalition to come up with a new proposal.
"Last week, when I had consultations with the political parties, PSD and ALDE, who made sure they came together to the consultations, proposed Ms. Sevil Shhaideh for the position of prime minister. I weighed carefully arguments in favor and against and I decided not to accept this proposal" Klaus Iohannis said at Controceni Palace. 
National Liberal Party (PNL) chairwoman Raluca Turcan said the party welcomes the rejection of the PM proposal. "We welcome the decision, in national interest, of the Romanian president. It is his constitutional right to reject the proposal and certainly there are numerous arguments. We believe that the future Romanian government should be shielded from any type of vulnerabilities, especially in an extremely complex international context," Turcan wrote on Facebook.
"Furthermore, the Romanian Government should not be transformed into a personal government, of interposed people, at the disposal of Mr. Liviu Dragnea. PSD told us they have tens of thousands of experts. If this is true, they will also find other names of prime ministers, preferably individuals with a known political activity, without vulnerabilities and sentences," Turcan said. 
Former Romanian president Traian Basescu and People's Movement Party (PMP) president was quick to react on Facebook to the news. "The rejection by the Romanian president of the proposal for the position of prime minister should not start a battle of the egos. Dragnea and President Iohannis have the obligation to find a solution immediately. I mention that, in view of the new nomination, as with the new government, people controlled by the secret services should not be considered. It is not the time for a useless political war between Dragnea and Iohannis. Any aspect relating to the impeachment of the president should be left out," Basescu wrote.
Shhaideh was poised to become Romania's first ever woman and Muslim PM.
Georgeta Gheorghe