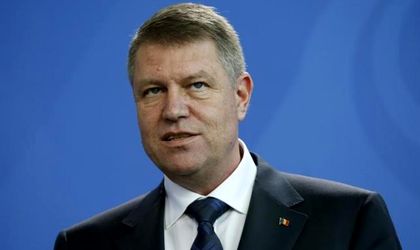 President Klaus Iohannis is making a private visit to Germany until Thursday, August 25, the Presidential Administration informed.
"The Romanian president, Mr. Klaus Iohannis is conducting, between August 17-25 a.c, a private trip and has left today, from Bucharest, with a private airline, in the Federal Republic of Germany," the statement reads.
The parents of the Romanian president are German residents.
Representatives of the Presidential Administration also stated that the status of president does not allow Iohannis to take a leave and is always exercising his function in all circumstances.
Georgeta Gheorghe