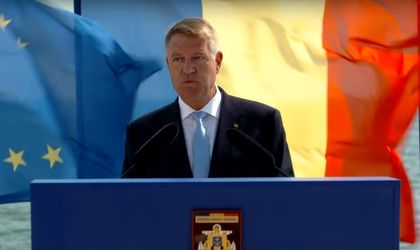 Romanian president Klaus Iohannis has summoned on September 4 the members of the Supreme Council of National Defence (CSAT) to approve the budget revisions for institutions handling national security.
Previously, the government had asked for an urgent meeting of the CSAT in order to approve the budget changes. PM Viorica Dancila said Thursday that Iohannis could have missed the time to call for the meeting.
"As not all members of the Council agreed with the approval of the budget revision proposals, the Romanian president, Klaus Iohannis, decided to summon the CSAT on Tuesday, September 4, 13.00, having on the agenda the budget revision proposals in the case of institutions with attributions in the national security area for 2018," said the Presidential Administration in a statement.
The CSAT members will discuss the budget revisions for the Ministry of Defense, Ministry of Interior and four intelligence services (SRI, SIE, SPP and STS).