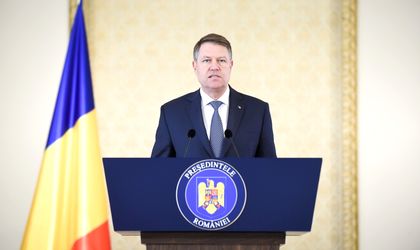 President Klaus Iohannis says that he will keep his integrity criteria when looking to designate a new PM, if the government led by Sorin Grindeanu will fall following a vote of no confidence in Parliament, on Wednesday.
"I have an agenda draft and nobody needs to worry, things will work, in any way, ordered, so that Romania will function," said Iohannis, speaking about the different scenarios that could become reality following today's vote.
"Romania needs a stable government, it needs an upright PM," said Iohannis.
Meanwhile, the head of the Social Democratic Party (PSD), Liviu Dragnea, said that he is a "realist" and the motion will be voted by enough MPs to topple Grindeanu. His comments came after the ruling coalition comprising PSD and the Alliance of Liberals and Democrats (ALDE) failed to reach a deal with the Union of Hungarians in Romania (UDMR) to support the motion.
Victor Ponta, the general secretary of the government, warned that we will continue to have a political crisis even if the motion of no confidence passes.
Grindeanu has been in power since January 2017. In the recent days, he has attacked PSD's leadership, accusing Dragnea of leading the party as a dictator. In the meantime, the social democrats kicked Grindeanu out of the party and accused him of illegally holding to power.
The political crisis erupted after the ruling coalition withdrew its support from Grindeanu. All the ministers presented their resignations, with the exception of the minister of communication, Augustin Jianu, who is a technocrat.