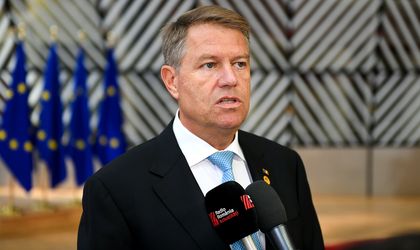 President Klaus Iohannis will be in Salzburg on Wednesday and Thursday for the informal meeting of the European Council, which has on its agenda issues such as migration, EU internal security, as well as the latest Brexit developments.
According to the Presidential Administration, Iohannis will show his support for continued discussions on the Dublin Rulebook in order to obtain a consensual solution that would ensure balance between solidarity and responsibility for member states, and maintain the voluntary nature of any relocation of persons in need of international protection.
The president will highlight the fact that in order to implement the conclusions of the July European Council, Romania is open to have a constructive contribution to the debates regarding the two new concepts – the regional landing platforms and the controlled centers.
As for security, the three main themes will be protecting external borders, the EU's internal security and cybersecurity. Iohannis will show that Romania supports the efforts to strengthen coordination between member states and European institutions for an efficient management of the many security challenges the EU is facing. He will also talk about Romania's focus on cybersecurity and the need to create a reliable, secure and open European ecosystem.
On Brexit, the president will reiterate the importance of maintaining a united and coherent voice for the EU in the negotiation process, as well as obtaining a fair withdrawal deal for all parties. For Romania, the priority lies in protecting the rights and interests of its citizens living in the UK. Iohannis will also call for a close relationship between the UK and the EU after Brexit.