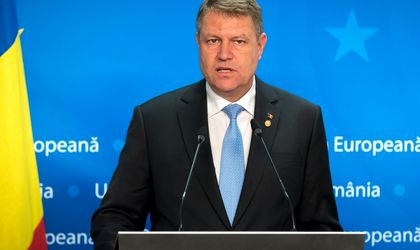 Presiendent Klaus Iohannis said that the negociations with the Chinese for the construction of two nuclear reactors at Cernavoda might be finished next year so that the construction works can start. 
"Currently I think you supply almost 20 percent of the electric energy consumed in Romania. I think it's the best to go to 30 percent and then we'll have a target well shaped and we can go towards something more important than the energetic independence, to the energetic security," added Iohannis, who visited the nuclear plant in southeastern Romania on Tuesday.
Iohannis says the global energy market is in a weird situation, as the energy prices are dropping and the offer is generally pretty big and this induces two things. The effect is very good for the consumer, he adds, as the energy is becoming cheaper, but if the price goes down too much than the money for investments will not be enough.
The shareholders of Nuclearelectrica decided on Monday to extend the negotiations with China General Nuclear Power Group to December 20 for a record on investments regarding the third and fourth nuclear reactors from Cernavoda.
Georgiana Bendre