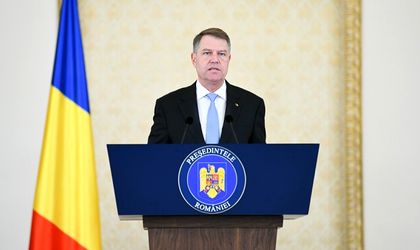 President Klaus Iohannis signed today the decree to promulgate a bill to change and complete Law 202/2002 regarding equality of opportunity and treatment for men and women, which bans acts of physical, sexual or psychological harassment, both in public and in private.
The law also states that these actions represent misdemeanors and they are sanctioned through fines between RON 3,000 and 10,000, unless the act could be deemed a crime.
The law will be enforced by the Internal Affairs Ministry, through officers and agents of the Romanian Police, officers of the Romanian Gendarmerie, officers and agents of the Romanian Border Police, as well as local police officers.