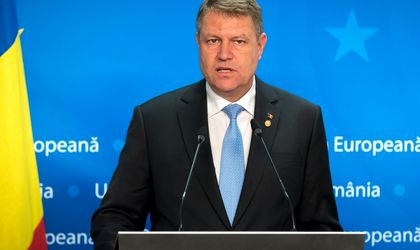 President Klaus Iohannis said on Thursday that a too fast admission to euro zone can affect the Romanian economy, so 2019 is an excluded target for this move.
"Initially there were rumors that the integration term in euro zone is 2019. It was a an advanced term, too optimistic, I would even say unrealistic. For us 2019 is excluded, but Romania still has this strategic objective of admission to euro zone. When this happens has, it to be established firstly by specialists who can evaluate if Romania fulfills the criteria," said Iohannis.
He added that Romania has no fixed target for joining the euro zone.
Georgiana Bendre