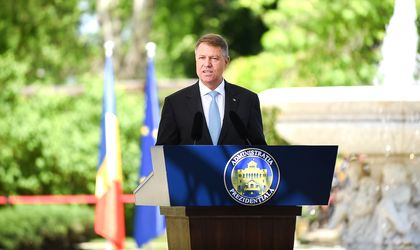 President Klaus Iohannis has warned that the "grand fiscal revolution" planned by the ruling coalition PSD-ALDE will depress wages in a lot of sectors of the economy.
"The promise of PSD-ALDE that wages will grow is fake. In reality, there will be a lot of sectors in which wages will go fall," said Iohannis.
The president has also underlined the fact that Romania's economic growth can't be sustainable if its based solely on consumption and not on investments.
"I warn government officials not to take Romania through a fiscal adventure with a sad ending," said Iohannis, adding that he spoke with members of the Tudose government about this risk.
The head of state referred to the government's intention to move the payment of social contributions from employers to employees starting next year, with the gross wages set to grow.