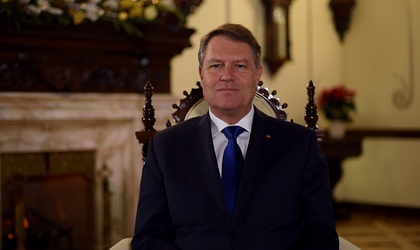 Romanian President Klaus Iohannis asked PM Sorin Grindeanu in an official letter to repeal the emergency ordinance that amended the Criminal Code and the Criminal Procedure Code.
The Romanian president recalled "the profoundly negative effects" of the emergency ordinance adopted on Tuesday by the Government "on the functioning of the rule of law and, implicitly on efforts made by Romania in the field of combating corruption and ensuring the integrity of the public function."
"On 31 January 2017 the Romanian Government adopted the emergency Ordinance No. 13/2017 on amending and appending Law no. 286/2009 on the Criminal Code and Law no. 135/2010 on the Criminal Procedure Code, published in the Official Gazette no. 92/01.02.2017.
Given the provisions of article 115, paragraph (4) from the Romanian Constitution, which state that the Government can adopt Emergency ordinances only in extraordinary circumstances whose regulation cannot be postponed, acknowledging the fact that the Government adopted this act one day before the start of the ordinary session of the Parliament, something that makes the need for such an initiative questionable, the letter reads.
Georgeta Gheorghe