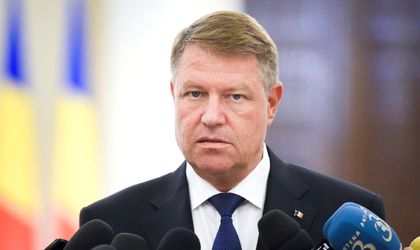 President Klaus Iohannis has notified the Constitutional Court (CCR) on Monday regarding amendments to the People's Advocate Law, including the proposed setup of a special pension for the institution's head, a position currently held by Victor Ciorbea.
"Considering the arguments presented, I ask you to admit the unconstitutionality notice and to find that the Law for amending and completing Law no. 35/1997 regarding the organization and functioning of the People's Advocate Institution is unconstitutional," the complaint submitted by the president to the Constitutional Court reads.
According to Iohannis, the law establishes that the People's Advocate, as well as the persons who have served as People's Advocate at the time of retirement or recalculation of the previously granted pension, receive a pension determined and calculated according to the law of the CCR. However, unlike the established pension for judges on the Constitutional Court, it is unclear whether this right also applies to persons who have held the office of People's Advocate and have lost this status due to their dismissal by Parliament as a result of violation of the Constitution and laws, according to the law, the president states.
Iohannis also criticizes the amendment according to which the People's Advocate's allowance is updated in relation to the compensation of judges of the Constitutional Court and is taxed according to the law.