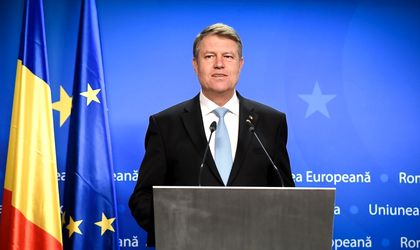 President Iohannis said on Friday, after the European Council meeting, that he told European Union leaders that a multi-speed Europe is not a good solution as this could split the Union.
He also added that there was an informal discussion about the declaration that will be adopted at Rome, which was drafted.
"All of us- 27- referred to this draft. Contrary to the expectations of several analysts the EU future wasn't discussed, but the draft that for sure will be at Rome was discussed, a text that underlines the EU achievements until now and shows the ambition level for the future. The future aims weren't discussed and there was no mention regarding the manner we all see the future of EU and in this context I explained to my colleagues why an Europe with several speeds is not a good solution, on the contrary, it's a solution that might lead to the EU split, " said Iohannis.
According to him, after the drafts that will be signed at Rome, the European leaders will focus on the discussions for the White Book presented by the European Commission president, Jean-Claude Juncker.