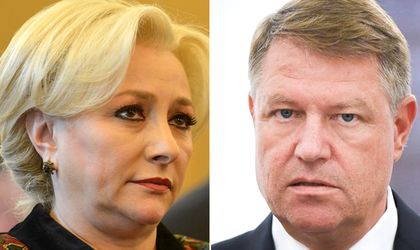 President Klaus Iohannis has invited PM Viorica Dancila to talks over Romania's foreign policy strategy. This would be the first official meeting taking place after Iohannis asked Dancila to step down.
Iohannis invited the head of government for discussions on Tuesday, starting 11 AM, at Cotroceni Palace. PM Dancila later confirmed her attendance.
"Consultations aim to clarify aspects regarding Romania's foreign policy, including the issue of the relocation of the Romanian Embassy in Israel, which is an urgent matter of great importance," said the Presidential Administration in a statement.
The ruling coalition PSD-ALDE favors the relocation of the Romanian embassy from Tel Aviv to Jerusalem, breaking an EU consensus on this matter, while president Iohannis has taken a more cautious approach, suggesting that a thorough analysis is needed before attempting to make such a step.