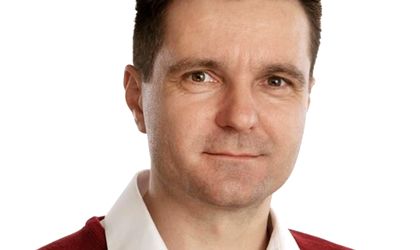 President Klaus Iohannis received on Wednesday delegations of the Union to Save Romania (USR) and the Național Liberal Party (PNL). The Social Democratic Party (PSD) and Alliance of Liberals and Democrats (ALDE).
Present at the consultations, Nicusor Dan said USR will not support a government build around PSD and its leader, Liviu Dragnea. "We sent to the president our stance on the creation of the future government. It is the position we had throughout the entire elections campaign. We want for Romania an honest governing, transparent, for the common good, and not for the personal good. If this type of governing is not possible, we join the opposition for the good of Romanians. We said very firmly that the USR will not vote for a government made around the PSD, will not vote for a government made around Liviu Dragnea. It is not acceptable for Romania that the government be led by a minister that with a criminal conviction," Nicusor Dan said.
Despite the fact that the elections results do not place the USR and PNL in a favourable position to nominate the future prime minister, both the USR and the PNL showed their support for the current PM Dacian Ciolos. The USR head told president Iohannis that his party still supports Ciolos for the position, "but the results of the number of Parliament seats make it very unlikely," Dan said.
PNL interim chair Raluca Turcan stated at the end of the consultations round that her party is not în a position to make such a proposal. Should they have to nominate a PM, Dacian Ciolos would be the first option, Turcan said.
"We will follow what happens to right-wing parties, that claim to be right-wing, we will discuss and see whether we will be in that position. If we will reach the situation of proposing a PM, of course Mr. Dacian Ciolos would be the first option, but at the same time we are realistic and it is obvious that we would end up in the situation of proposing a PM if a right-wing coallition would be created. Therefore, it must be someone who can rally right-wing parties," Turcan said.
According to Iohannis, the consultation round will be followed by another one, to be held after the Parliament is called.
Georgeta Gheorghe