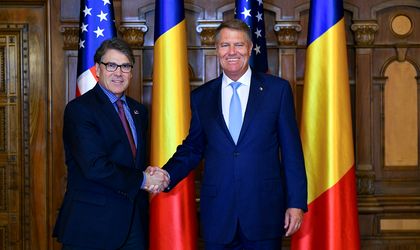 Germany will join the Three Seas Summit as a partner state, Romanian president Klaus Iohannis announced on Tuesday at the closing press conference.
Iohannis announced that Germany, a country "which has multiple economic interests" in the region, would become a partner state starting with the next edition of the summit, to be held in Slovenia.
Referring to the projects presented at the summit, Iohannis said the list of priority interconnection projects represents "a political signal at the highest level."
According to Iohannis, Romania became a host of the summit due to the potential of this initiative to address the real need of the 12 participating countries for economic development and regional interconnection in order to achieve convergence with Western Europe.
"We now have a common understanding of the main objectives of the initiative, which are pro-economic development in the region, the pro-European Union and transatlantic pro-links," he pointed out. The summit's areas of interest were transport, energy and the digital economy.
The presence of EC president Jean-Claude Juncker signals the pan-European dimension of the Three Seas Summit, Romanian president Klaus Iohannis also said at the conference.
"I am pleased that Mr Juncker, the President of the European Commission, agreed to be with us today," Iohannis said. He added that another goal of the summit is "strengthening transatlantic ties".
"The US economic presence in the region is a catalyst for co-operation in the area," said the Romanian head of state.