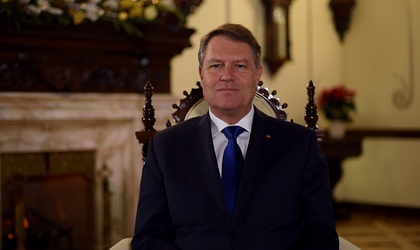 As Christmas has passed, Romanian president Klaus Iohannis is expected to announce if he will go ahead with one of the two proposals for the role of PM presented by political parties last week.
The center-left political coalition PSD-ALDE nominated Sevil Shhaideh as new PM, while right-wing PMP, the party led by Traian Basescu, proposed Eugen Tomac, the former leader of the party.
Liviu Dragnea, the head of PSD, was disappointed that Iohannis did not say last week who he would designate as PM. Dragnea suggested that this delay is hurting the implementation schedule for the measures announced by social dmeocrats during the political campaign such as the increase in the minimum wage and the income tax exemption for pensions.
If vetted by Iohannis and voted by Parliament, Shhaideh would be the first Romanian PM that is a woman and a muslim.
Meanwhile, Shhaideh came under fire last week, after the media reported that her Syrian husband favors Bashar al-Assad, the beleaguered leader who remained in power in the last 5 years, in which the country has been ravaged by war.
Former PM Victor Ponta said that Shhaideh was vetted by the Romanian intelligence services before he appointed her as minister of Development in 2015, so he does not see any risk for the country considering the information put out by journalists at Rise Project regarding her husband.
Ovidiu Posirca