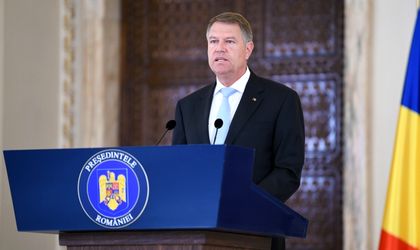 The president Klaus Iohannis has called on Wednesday all the Romanian parties to sign an agreement to cancell all the legal changes that undermined the judiciary system during the last couple of years.
The appeal was announced following a consultation procedure with all the political parties in the Parliament.
The president demands a "revision of the laws of justice, including emergency ordinances, in full and in strict accordance with the Venice Commission's Opinions, the Consultative Councils of European Judges and Prosecutors as well as the reports of the European Commission and GRECO."
According to the European Commission, developments throughout the past year have raised concerns with regard to the rule of law and strengthened previous serious concerns regarding the irreversibility and sustainability of Romania's earlier progress on reforming its judicial system and tackling high-level corruption.
"Amendments to three justice laws are now in force and contain a number of measures weakening the legal guarantees for judicial independence. These are likely to undermine both the effectiveness of daily work by judges and prosecutors and public confidence in the judiciary," the EU Executive branch said in a report.
According to the Commission, pressure is being put on judicial institutions and on individual magistrates, including by setting up a specialized prosecution section for crimes allegedly committed by magistrates.
"Ongoing steps to amend the criminal code and the criminal procedure code would have a negative impact on the effectiveness of criminal investigations and trials and also reduce the scope of corruption as an offence. Further concerns relate to the processes for dismissing and appointing high-level magistrates. Recent announcements suggest that measures related to the reform of the justice system may be reconsidered," the report added.