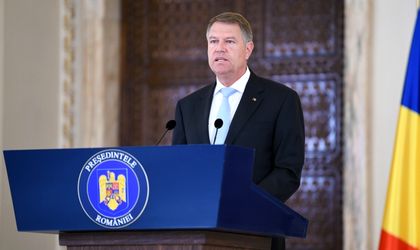 President Klaus Iohannis asked the Constitutional Court to check whether certain amendments of the law regarding the organization of the judiciary are in line with Romania's fundamental law.
The draft bill that changes this law was submitted three times to the Constitutional Court up to now and MPs updated its text based on the rulings of the constitutional judges.
The draft bill was voted by MPs and was sent to president Iohannis to sign it into law, but he asked the Parliament to reexamine it.
In his request to the constitutional judges, he said that some of the proposed changes to the law might generate a legal parallelism with the Constitution.
The provisions attacked by Iohannis refer to certain management procedures within the Superior Council of Magistracy and the National Anticorruption Directorate.
The head of state said recently that he would challenge the amendments to the justice laws at the Constitutional Court and ask for the feedback of the Venice Commission.