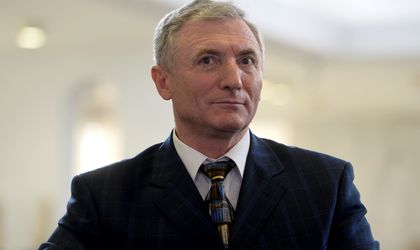 President Klaus Iohannis announced today during a press conference that he has signed the papers appointing Augustin Lazar as the new general prosecutor. The Ministry of Justice had proposed Lazar for the position and he received a favorable opinion from the Superior Council of Magistracy prosecutors after the interview last Thursday.
Aged 58, Augustin Lazar has been a magistrate for 34 years, his current position being that of chief prosecutor with the Prosecution Office of Alba Iulia Court of Appeal. He is also a professor with the "1 Decembrie 1918" University of Alba Iulia.
Across his career Lazar has been involved in large scale cases such as the tracing and repatriation of stolen treasures from the Sarmizegetusa site or the plane crash flown by Adrian Iovan, in the Apuseni Mountains.
Between 1998 and 2001 he was chief of the second unit of Criminal Investigation and Criminalistics of the General Prosecutor's Office. He held the helm of the Prosecutor's Office of the Court of Appeal Alba in 2013. Previously, he was deputy prosecutor for 10 years.
Augustin Lazar wrote several works related to criminology, forensic and combating trafficking in cultural property.
He was awarded the  National Order "Faithful Service" in 2000 and received an award of appreciation from the US Department of Justice.
Natalia Martian