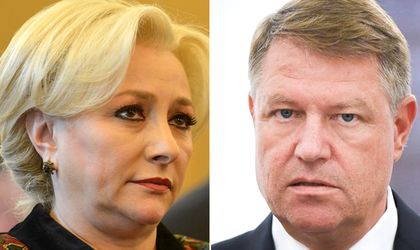 President Klaus Iohannis has asked PM Dancila to meet him at the Cotroceni Palace tomorrow for discussions, in the context of rumors regarding a possible emergency ordinance for amnesty and pardoning of certain criminal acts.
A government meeting will take place today at 2 pm. The agenda was only made public around 11 am today, containing only one emergency ordinance related to research, several legislative and government decision projects and a number of memorandums that are not related to criminal law.
Some pundits have said the meeting might actually be dedicated to the amnesty emergency ordinance. PSD leader Liviu Dragnea and others in the coalition have rejected this scenario, and coalition partner Calin Popescu Tariceanu said the government would meet in order to pass an environment-related emergency ordinance.
Sources for Mediafax have said that another government meeting may take place on Thursday.