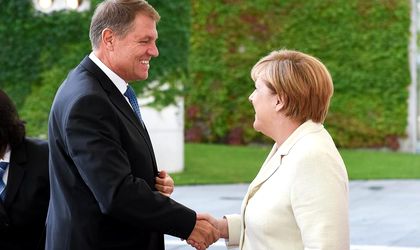 President Klaus Iohannis said after meeting with German chancellor Angela Merkel in Berlin that he proposed the creation of new European agency that would be specialized in combating terrorism.
"It would be a very concrete measure, which would replace the multiple entities that are handling this right now and it would actually contribute to the strengthening of both the security and the feeling of safety inside Europe," said the president
Iohannis added that one of the strategic objectives of Romania is the "deep integration in the EU" and that we need an Union that is stronger and more flexible.
The Romanian head of state underlined the fact that the EU needs to come up with common solutions on issues such as the Brexit vote and immigration and that European leaders should be careful so that cracks don't appear in the EU project.
"I think it was a good discussion," said Iohannis on Friday after meeting with Merkel and with the PMs of Belgium and Luxembourg as part of discussions about the future of the EU following the British vote to exit the Union.
Ovidiu Posirca