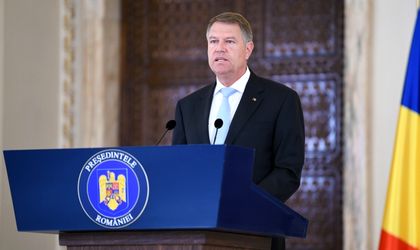 President Klaus Iohannis has sent a written request to prime minster Viorica Dancila, asking her to share with him the agenda of every upcoming government meeting at least 24 hours in advance. This is an unprecedented move by a Romanian head of state and comes in the context of the government's intent to soon adopt two Emergency Ordinances (OUG) – one for the criminal codes and one for amnesty and pardons for various corruption cases.
The OUG for amnesty and pardon has been the subject of intense speculation in the past few weeks. Some leaders in the Social Democratic Party (PSD) had been calling for an OUG publicly for a while, but it was only on Sunday night, during the PSD's National Council meeting, that party president Liviu Dragnea confirmed his support for this measure.
On the other hand, Justice minister Tudorel Toader has been avoiding a clear response on whether the government was preparing this emergency ordinance. On Monday morning, he finally told journalists that amnesty and pardons would be handed out if the Executive can't find other legislative measures to correct the "abuse" that the PSD-ALDE coalition claim has been going on in the Romanian justice system.
Toader also said that he would consult with PM Dancila regarding a possible OUG on the criminal code and the criminal procedure code.