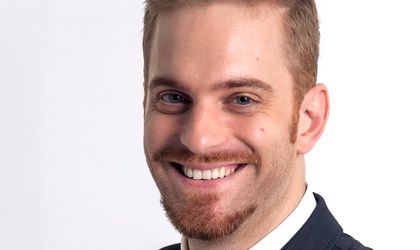 The CEO of Qatar company Power International Holding, Moutaz Al-Khayyat, said in a meeting with the Romanian minister of business environment, Ilan Laufer, that he intends to start an investment in Romania, following the possibility to get as co-investor the biggest investments fund from his country through Qatar Investment Authority.
According to a release, during the arrival flight in Romania from business visits in Hong Kong, Japan and South Korea, minister Laufer made a stop-over in Doha, where he had business meetings with the heads of the two biggest firm groups from Qatar: Power International Holding and Al-Faisal Holding.
The president of Al-Faisal Holding, Shaikh Faisal bin Qasim Al-Thani, who is the president of Council of Qatar Business People, said that as a result of some recent contacts with the Romanian business environment, he was on the point of acquiring a hotel. In this context, he expressed the interest of an investment of this kind during the next visit in Romania.
"Both of them expressed their interest in making prospect visits for concrete investments opportunities in Romania," says the release.
Minister Laufer presented the approches of Romanian Government to support and encourage the ones with  viable development projects in Romania, respectively the public-private partnership law, the state aid schemes, european funds attraction. Business environment stimulation through programs for SMEs, to which external partners could join.
"The Romanian minister emphasized the possibility of Qatar investors' commitment as developers/ investors and operators, especially within big projects such as hospitals, but also infrastructure projects. Qatar companies' representatives were interested in the development of Romanian real estate projects, a constant growing market," says the release.
Romania's economic growth was 5.8 percent in the first semester of this year, the biggest from EU and it also represented an important discussion topic.
Power International Holding is a group with investments in Qatar and other markets, with 33 firms, gathering 40,000 employees, while Al-Faisal Holding owns big real-estate properties in Qatar and foreign countries, gathering over 20 companies.
Find out more about the latest investments in the region at the Foreign Investors Summit. Join top local and regional investors to see Romania's new business opportunities first hand,  and talk to the experts to help you make it happen.