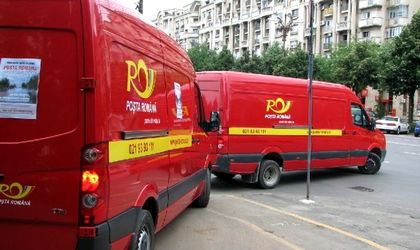 The Romanian state and Fondul Proprietatea will give Posta Romana a capital of EUR 50 million for its debt payments to the public budget and the state-owned company will list a minority stake on the Bucharest Stock Exchange, said Bogdan Chiritoiu, the president of the Competition Council.
"The Government will allocate a part of the money for the budgetary adjustment this fall and Fondul Proprietatea will allocate 25 percent of the total capital, taking into account the share of each shareholder. The money will be used to pay the fines given by the Competition Council, as well as for the debts to the state," said Chiritoiu.
He also added that it won't be considered a state aid as long as both shareholders will participate to the capital directly proportional with the share owned by each of them in the company and thus, the state proves that it acts as private shareholder.
Moreover, the Competition Council president said that the European Commission has opened an investigation within the company, at the Romanian state request.
"We expect that Posta Romana will return a part of the sum, but we think it will be reasonable and this because it's possible that the grants given by Government to the collective dismissals and for the pensions distributions to be considered too high by the European Commission," said Chiritoiu.
According to him, the Government will have to transmit to Brussels a draft of the Government decision that it prepares, as well as an agreement between the two shareholders of Posta Romana. After the European Commission's response, the minority stake listing can be made on BVB.
Chritoiu said that the listing on BVB might be realized next year and most probably, the state will have the majority stake.
 Georgiana Bendre