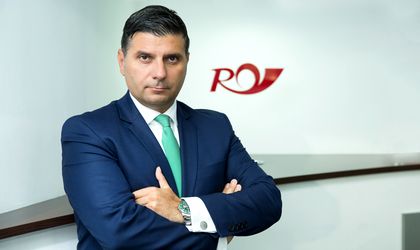 State-owned post operator Posta Romana registered a net profit RON 15.8 million (EUR 3.5 million), a growth of 2.5 percent compared with the same period of 2015, on the back of higher income from its operations.
Within the first semester there were also increases in the main categories of incomes. Thus, the incomes from packages grew by 17.8 percent compared with the same period of the last year and the incomes from Receiving Conformation by 11 percent. The express service (ProriPost) grew by 10.7 percent and the incomes from mail post registered a growth of 7 percent. On the other hand, the clients' migration towards bills payment via banks or other electronic mean has slightly influenced the final indicator. Therefore, the total incomes diminished by 0.4 percent compared with the same period of 2015 to RON 562 million.
"In the conditions of some limited resources and of a growing competition, Posta Romana has succeeded in securing the incomes on the main categories of services. The launch of some innovative products as PostCollect, the money transfer online or the improvement of the supply methods of services on the packages segment have influenced positively the turnover of the company. On the other hand, the lack of investments in technology, the irrational expenses and the waste from the past have affected segments such as bills collection. We can no longer afford that all the obtained profit to go into the historical debts payment. Any financial availability of the company has to be channeled to rational investments, that ensures a secure profit and consistent for Posta Romana, " said Alexandru Petrescu, general director of Posta Romana.
At the same time, the expenses of Posta Romana dropped in the first six months of the year up to RON 543 million, compared with RON 546 million of the similar period from last year.
Georgiana Bendre