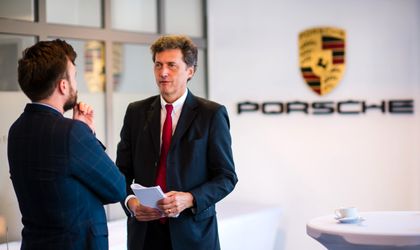 Porsche Engineering Group plans to increase its headcount in Cluj-Napoca three fold this year and to expand its partnership with the Technical University of Cluj-Napoca .
The development center in western Romania currently has 21 employees and the company is looking to hire more sofware engineers this year, taking the total headcount to 70.
"Now that the foundation of our team was built, we are thinking big, keeping the momentum we gained," said Malte Radmann, managing director of Porsche Engineering Group GmbH.
The Romanian subsidiary of the group, which was launched in 2016, works on projects for automotive digitalization and E-mobility.
"This year, we plan to consolidate our presence on the Romanian market, through expanding our software development team. Also, we are aware that the top students of today are the best engineers of tomorrow, the ones who will change the way we drive our cars in the future. Therefore, we will continue to support their achievements with scholarships, organize seminars and lectures in universities and, starting this autumn, through a brand new Master's Program in Automotive Engineering," says Marius Mihailovici, general manager Porsche Engineering Romania.
The group is firmly integrated in the global network of Porsche Engineering, with locations in Weissach, Bietigheim-Bissingen, Wolfsburg, Leipzig (all Germany), Prague (Czech Republic), Shanghai (China) and Nardò (Italy).