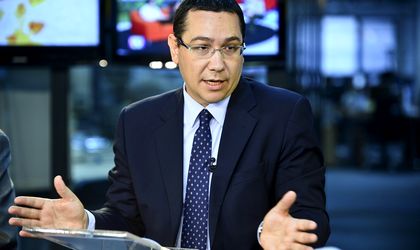 The labor tax cut will be covered through extra social contributions from job creation, increased revenue from VAT, recovered debts from insolvent firms and shrinking tax evasion, according to the prime-minister.
Victor Ponta presented on Tuesday a document detailing how cutting back social contributions for the employer, which carries an annual cost of RON 4.8 billion, can be recovered. First and foremost, the government expects to receive more funds from social contributions, unemployment benefits and profit tax if new jobs are created. By the pm's calculations, cutting CAS by 5 percent could lead to 70.000 new jobs and 77.000 jobs gaining official standing.
Ponta explained that the government will earn RON 1.3 billion this year from new jobs created and RON 1.25 billion from extra VAT revenue.
Furthermore, if Ponta's administration recovers just 10 percent of waht its owed byinsolvent firms, it could gain RON 4 billion. If tax evasion is reduced by 10 percent, that's another RON 1.9 billion.
Although reducing social contributions for employers is something that is very positively viewed by both the IMF and the business community, both parties are concerned that there is no money to support it and it may eventually lead to a bigger deficit.