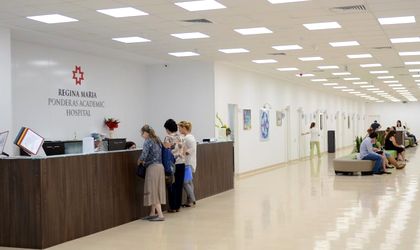 Ponderas Academic Hospital, which is part of the private healthcare chain Regina Maria, has received in June 2016 the accreditation as center of excellence in hernia surgery from American Surgical Review Corporation.
The title was granted following a complex audit process, which involved the hospital and the medical team.
Ponderas is the only advanced surgery hospital in Eastern Europe that has three international accreditations.
"If over 20 years ago we were carrying out the first surgeries of this kind in Romania, I am glad that today there is a program for patients, carried out successfully within the center of excellence in hernia surgery," said Dr. Catalin Copaescu, who is a surgeon and the medical director of Ponderas Academic Hospital.
Fady Chreih, CEO of Regina Maria, said the new accreditation helps Regina Maria consolidate its position on the local market.
According to the independent Medibus study, carried out by MedNet, Regina Maria was ranked first this year on the quality of the medical services it provides to patients.
Ovidiu Posirca