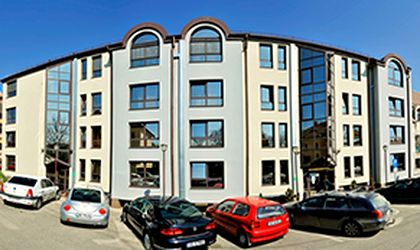 Celestin Constantin is, starting this week, the general director of the Polisano European Hospital in Sibiu. A 1996 graduate of the Academy of Economic Studies in Bucharest, from the Faculty of Finance and Banking, he is an auditor and expert accountant. He holds a master's degree in management and an MBA, and since 2013 he also holds a Phd. in economic sciences.
Between 1997 and 1998 he worked for the Public Health Division of Bucharest. Between 1999 and March 2003 he was the head of the Budget-Finances Department of the Bucharest Health Insurance House. Between 2003 and 2011 he was the financial director, administrative director and head of Acquisitions for the Floreasca Emergency Hospital in Bucharest. Between 2011 and 2013 he was the general manager of the Sf. Pantelimon Emergency Hospital in Bucharest.
Opened in 2013, the European Polisano hospital in Sibiu required a EUR 25 million investment. The hospital offers 35 medical specialties, has 8 operating rooms and one maternity.
The Polisano group, which is active in medicine production and distribution and medical services, reported in 2013 a turnover of over EUR 400 million. It employed 2,000 people.