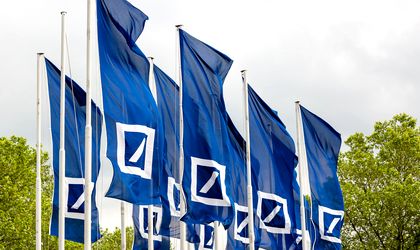 The Frankfurt headquarters of Deutsche Bank and five other locations were searched by 170 police officers this morning, prosecutors have reported, as part of a money laundering case. Hundreds of millions of euros are at play, according to The New York Times.
Two employees, whose names were not made public, but who are aged 50 and 46, as well as other unidentified persons with authority are suspected of not reporting possible money laundering for transactions of EUR 311 million or even more than EUR 350 million.
Money was leaked to organizations in the British Virgin Islands before the spring of 2016, according to a statement by prosecutors. The German bank confirmed in a press statement that police are investigating several bank branches in Germany and revealed that the investigation is related to Panama Papers – a huge scandal that has made little light in the global phenomenon and money laundering mechanisms.
In April 2016, several press organizations, in collaboration with the International Consortium of Investigative Journalists, published Panama Papers, which showed how some of the richest people in the world, including 900 Deutche Bank clients, avoided paying taxes home countries by transferring money to tax havens.
Prosecutors in charge of the investigation have shown that "Deutche Bank has helped its clients find offshore organizations in tax havens and transferred money without alerting the authorities that these cases are possible money laundering actions."
Law enforcement officials have issued documents, including digital ones, for searches that have taken place today. In addition, two bank employees are suspected of helping Deutche Bank clients to open offshore accounts.