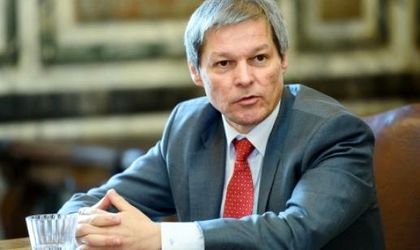 The National Liberal Party (PNL) will propose Dacian Ciolos for the position of prime minister for a new term, party leader Alina Gorghiu announced on Monday. The PM accepted the proposal, which was unanimously passed by the PNL board.
"Dacian Ciolos will be the proposal I will make to my colleagues," within the National Political Board, Gorghiu said before the voting session. Gorghiu also stressed that Dacian Ciolos will not join any political party.
According to Gorghiu, the only condition imposed by Ciolos was that the PNL should supprt his newly-launched platform Romania 100.
Today the PNL leaders met with PM Dacian Ciolos at the Government in order to discuss the coordination of the governing program of the party with the Romania 100 platform.
Georgeta Gheorghe