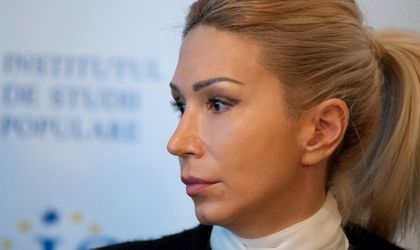 On the occasion of the swearing-in of PM Sorin Grindeanu, the head of the National Liberal Party (PNL) Raluca Turcan said in her speech that in the rhetoric of the Social Democratic Party (PSD) and of its leader, private companies appear to have become the enemies of the people.
"We want to draw attention to an extremely toxic public speech. Private companies have become, in the rhetoric of Liviu Dragnea and of PSD, the enemies of the people. It is a dangerous policy and damaging for jobs in this country. Similarly, NGOs have become enemies of the people. Foreigners are the enemies of the people – topics you used during the campaign. Distance yourself from anti-western excesses!
Romania must give sign of support to the Romanian capital and to announce priority measures for it, but not in a populist opposition with the foreign capital, respectively the western one. You are destroying the Romanian capital and western investments with your populism and are sowing the seeds of discord between Romania and its allies.
The vision of the PSD-UDMR-ALDE coalition – populism without any limitations, economic policies without any rules. The civilized world has rules. It has imperfections, a lot of things to be changed, but it has a clear set of rules by which it operates. You want to function as a no man's land, like in the wild east where the economy and politics depend on the will of a single man," Turcan said.
Georgeta Gheorghe