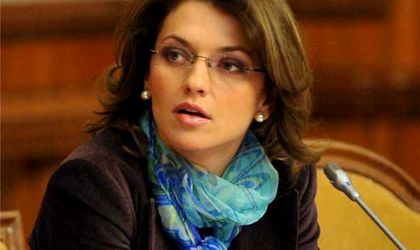 Donald Trump's win is surprising, Leader of the National Liberal Party (PNL) Alina Gorghiu said on Wednesday, adding that, for Romania, the relation with the US will remain very good.
"It was a surprising result if we take into account the pre-election polls, but it is a clear result, a clear victory. Donald Trump and the Republican Party deserve congratulations for the victory. They won together the Presidency, and the partial elections for the Senate and the Chamber of Deputies. after a straight victory," Gorghiu told Agerpres on Wednesday.
According to the PNL head, the message conveyed by the US elections is that people's needs and expectations should not be ignored.
"When certain trends and public policies are affecting the citizens, they should not be ignored. The political class and the parties must listen to what people want tand to solve the problems," Gorghiu said.
"Let's not forget that under a republican president, George W. Bush, Romania joined NATO and consolidated greatly its relationship with the US. I am convinced that the US will stay the same trustworthy ally within NATO," she added.
"Everyone had their eyes on the US elections. For many, probably, the result was a surprise, others were expecting such a turn of events. Regardless of affinities, something prevailed after these elections: the will of the citizens. The United States of America represent a model for democracies around the world, and the vote given by the Americans represent the will of the people. We saw again what the will of the people means. The politicians have the obligation to respect the vote the people are awarding," Tariceanu said.
Georgeta Gheorghe