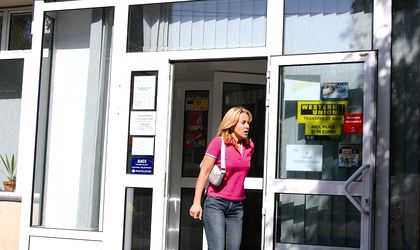 National state company Romanian Post ended the third quarter of the year on profit, says the institution in a press release.
 Thus, the national company posted profit in value of RON 472,000 (EUR 108,406) at the end of the third quarter of 2011. During the third quarter of last year, the Romanian Post had losses of RON 21.6 million (nearly EUR 5 million).  
 "We will continue the restructuring process, together with the strategy of attracting new sources of income for making the company more efficient and growing profitability," according to Dumitru Daniel Neagoe, president and general manager of the Romanian Post. 
Also read here an interview with the GM of the Romanian Post.
The Romanian Post is currently controlled by the Ministry of Communications, that owns 75 percent of the shares and Fondul Proprietatea, with 25 percent of the shares. The state is allegedly preparing to attract an investor into the shareholding structure of the Romanian Post, which would take over a stake of at most 34 percent of the national company's shares, according to media reports.
The Romanian Post has the highest number of employees in Romania- over 33,000, and the largest distribution network which consists of more than 5,000 work points.
 On November 3, the Romanian Post appeared on the list of the National Agency of Fiscal Administration (ANAF) featuring the Top 10 Debtors to the State Budget. The debt of the Romanian Post is more than RON 108.4 million (nearly 24.9 million), a move which the company has contested, claiming that the data made public by ANAF represented mostly the fine applied to the institution by the Competition Council (which the Romanian Post has contested), which amounted to RON 103 million (EUR 23.6 million).
 The Competition Council fined the institution for breaking competition rules after granting discount for its services only to some of the firms it collaborated with.
 Also, Romanian Post also announced it has to recover a sum of RON 9.7 million (EUR 2.2 million) from the National Fund of Social Health Insurances.
Otilia Haraga