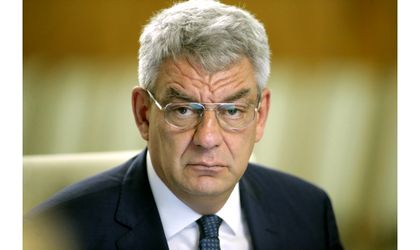 PM Mihai Tudose said that the government doesn't abandon the idea of enforcing the household tax, but it will be done when the state has the necessary infrastructure and the population is ready to accept this new taxation mechanism.  
"The household tax is not necessary made to bring more money to the budget. It's made to ease the fiscal burden for citizens. It's better to deduct certain expenses for which now citizens don't receive bills or a receipt, but pay them anyways," said Tudose.
He said that the tax will be introduced only after a thorough preparation.
"It's not the time for tax per household, we are not prepared. We'll have to work very well to the implementation of this taxation type from the state structure point of view, as well as a human component- fiscal consultants paid by the state, who help the citizens. It's very hard to assume now that all of Romania's population will fill in forms, as deductions in this system, but there will be those fiscal consultants that will do this," said the PM.
The head of government suggested that the household tax could the rolled out in the next years.
"As soon as possible, without forcing. One year, or two or three but it's not a target that we have to go to if we want a civilized country."