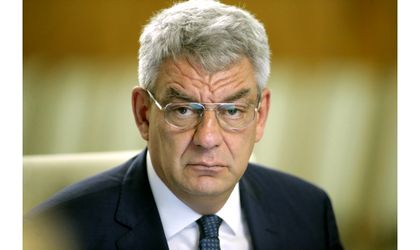 PM Mihai Tudose says that during the government's meeting scheduled for Wednesday, the shift in the payment of social security contributions from employers to employees will be approved through an ordinance.
This move will take place despite warning from trade unions which underlined the fact that this shift might see certain categories of employees end up with smaller net wages. The trade unions have announced protests across the country this week. Several thousands employees of car maker Dacia protested against this fiscal change on Tuesday.
According to the Ministry of Finance, the share of social security contributions paid for each gross wage will fall from 39.95 percent to 37.25 percent. Out of the total share of 22.75 percent owned by the employer, 20 percent will be transferred to the employee. In the same time, from the remaining contribution of 2.75 percent payable by the companies, the employers will pay only 2.25 percent as a new labor insurance contribution (solidarity tax) covering risks for unemployment or labor accidents, but also for maternal leave and wage debts.
The draft bill also includes bigger tax deductions for low wage earners and a social security contributions system linked to the minimum wage for people reporting income from independent sources.