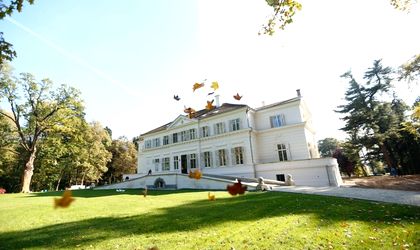 Prime Minister Mihai Tudose said on Thursday that the Government will give a negative review to the legislation by Liviu Dragnea and Calin Popescu Tariceanu, which proposes that the Royal House of Romania receive several facilities and material benefits.
Tudose argued, "As far as I know, Romania is a republic, not a monarchy. The Royal House has enough properties – Savarsin, Peles – where they can establish a residence".
The president of the Senate, Calin Popescu Tariceanu, and the president of the Chamber of Deputies, Liviu Dragnea, had submitted a legislative initiative on November 8 to regulate the judiciary statute of the Romanian Royal House.
The proposal involves the recognition of the House as a private legal entity and granting it a public utility statute. The law also proposes recognising the position of Chief of the Royal House of Romania, as an honorary position, formally equivalent to that of a former head of state, and a series of provisions on activities and functions.
According to the legislative project, these provisions will create an environment for a deeper involvement of the Royal House in Romanian society, as Romanians need "an institution that is above partisan politics, in which people can see an example of balance and continuity", as the Royal House maintains national traditions and values.
Liviu Dragnea first expressed the opinion that the Royal House needs clearer regulation after a meeting with Princess Margaret in June 2016, during which they discussed about "the future of Romania and the role of the Royal House in Romanian society".